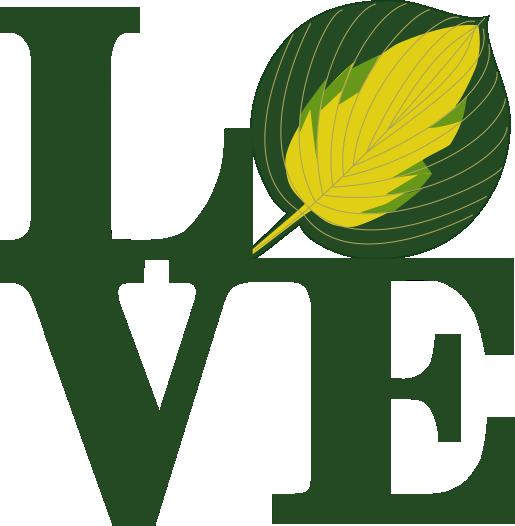 Our Gardens
This year's convention features gardens big, medium, and small, each with something special to offer.
Plus a special visit to Longwood Gardens!
Click thumbnail pic to advance or click main picture to bring up full-size views with titles.
For a PowerPoint version, here's an excerpt of our presentation at the Indy convention.
Team Leaders: Kathy Miller (gardens) and Dan Romenesko (buses)
Mill Fleurs
In 1993 Barbara and Robert (a.k.a. Tiff), internationally recognized designers, purchased a "rustic" bed and breakfast inn on the Tohickon Creek. The property had been a grist mill and sawmill dating to the late 18th century. They completely renovated the inn and mill as a living space and as a showcase for their furniture designs.
Renovation of the landscape was perhaps even more arduous, but this steeply sloped creek valley is now home to an incredible display of hostas (over 1500 cultivars), companion perennials, and a select collection of specimen trees and shrubs. Visit their website.
Tallwood
With deep regret, Betty and Michael have had to withdraw from the convention for health reasons. Please keep them in your thoughts.
As a substitution, the entire convention entourage will get to visit the National Hosta Display Garden at the Arboretum of the Barnes Foundation. You can read about that garden, installed by the Delaware Valley Hosta Society, at Barnes Display Garden. There will be a write-up of the garden in the convention booklet.
Those scheduled to visit Barnes on the optional Wednesday tour will visit an alternative location.
Holly Lane
Conny, with the help of husband Jim, was already a well-known hosta gardener when they moved to this cul-de-sac in Delaware County, Pennsylvania. Conny's eye for artistic design served her well in laying out the long property. An accomplished painter, she employs her design principles in sweeps big and small, especially with use of planters for both sunny and shady areas. Artworks by other local artists add some color and flair to the garden. Of course, the hosta collection is extensive; Conny is an AHS master judge and is always looking for new hostas.
Talley Crest
Located near the former Talley Farm property outside Wilmington, Delaware, Marilyn and Dan's suburban lawn has gradually given way to a lovely garden. Marilyn's background in horticulture leads her to seek out new and unusual plants, which she uses in sometimes surprising (and surprisingly successful) combinations. Removal of a large locust tree in the front yard has allowed for adding new specimen trees. Hostas here are being placed accor-ding to tolerance for light. The shaded back yard has proven ideal for hosta growth, including some of Marilyn's own seedlings and sports.
Cairnsgrove
Rebecca and Dan have created a multi-purpose garden full of both plant and animal life, named in recognition of their Pottsgrove location and their Cairn terriers. Dan is a master beekeeper, and Rebecca a master gardener, and the dogs and chickens play their parts as well. While Rebecca enjoys growing hostas, she's also keen on sharing the space with a vast collection of epimediums and woodland plants in the "dingly dangly" family (polygonatums, disporums, etc.). You'll want to keep your notepad (or smart phone) handy to take notes. Or your checkbook, to buy honey or one of her hypertufa troughs.
Teagate
In their hunt for a house, David and Stephen came across a new development with this 2-acre flagpole lot (set back from the cul-de-sac) with woods and a wetlands meadow. What a great place for hostas! However, the woods' tree roots necessitated creating a series of raised beds, in which the hostas are even happier. The list comprises over 400 cultivars, to which David is adding through small-scale hybridizing. Stephen has caught Rebecca's dingly dangly disease, which brings variety to the plantings. The garden is one of sweeps and curves, where the hardscape by the house is built on sharp geometric lines.
WynEden
Displaying what may be the largest landscape planting of hostas in the country, WynEden is simply breathtaking. Holding the soil on a half-acre hillside are literally thousands of hostas, planted in colored ribbons. To this feature, present when they bought the house, Wayne has added new areas planted with specimen hostas, over a thousand azaleas (many are hybrids of native species, blooming spring through summer), and sunny perennial beds flanking a huge pond—with an island! Is it any surprise that the garden was featured in Martha Stewart Living magazine?