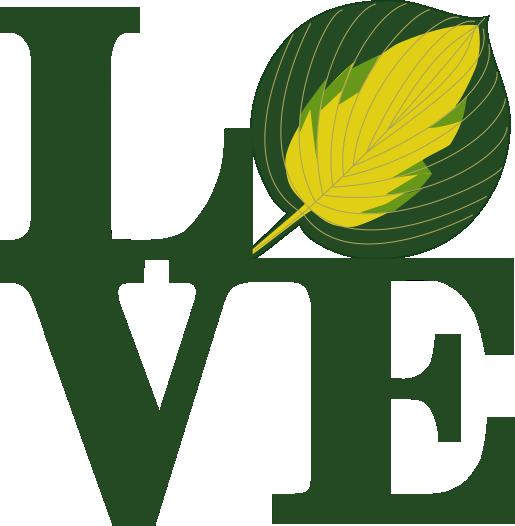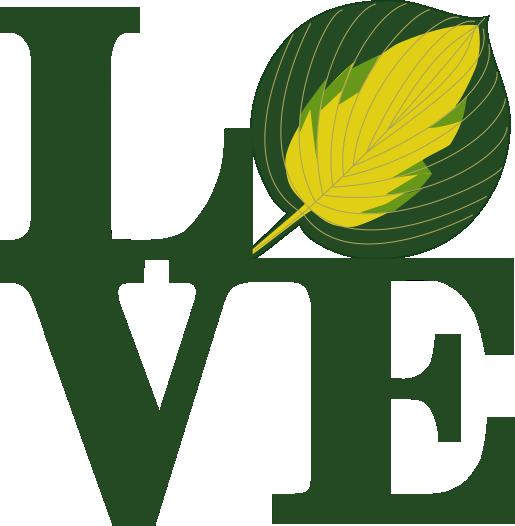 Some LOVE
We love that you clicked LOVE!
Feel the LOVE for our team,
and the LOVE for our logo.
About the Logo
Our logo is based on the iconic image created by Robert Indiana. His sculpture, just refurbished for 2018, is the centerpiece of LOVE Park in central Philadelphia, the City of Brotherly Love. The picture below shows our logo superimposed on the bright red sculpture downtown.
The American Hosta Society was formed in 1968, and held its first convention that summer at Swarthmore College, near Philadelphia.
Our hosta leaf icon is based loosely on 'Warwick Comet'. The script typeface used with our logo is called Cometa. Coincidence?
And coincidentally (it's Oscar® time), "Can You Feel the Love Tonight" was rated 3rd best Oscar-winning movie song by data analysts here.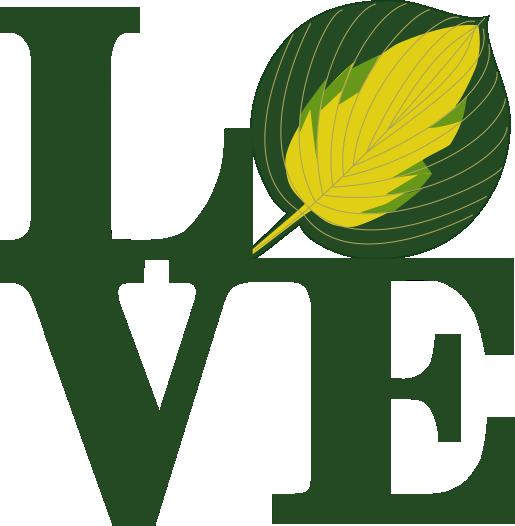 Love Park, Central Philadelphia
Meet the team
David Teager is chair of the merry band, webmaster, and keeper of the schedules. He has served as president of the Delaware Valley Hosta Society and has served on a scientific advisory review board for the AHS on its foliar nematode research (he's a chemist).
Stephen Fugate is the Chief Financial Officer. He has a background in banking and has served on the board of a number of non-profit organizations. He also keeps David sane.
Conny Parsons chairs the registration function, assisted by the CFO. She was one of the three co-chairs of the 2006 AHS convention.
Barbara Tiffany was another of the 2006 co-chairs. This time she is the chief banquet planner, working with the hotel chef to put the best of Philadelphia onto your plates.
Kathy Miller serves as garden tour chair, helping finalize the selection of gardens and working with the garden owners, and does double (triple, quadruple!) duty as Show chair.
Dan Romenesko is transportation chair, working out the contracts for motor coaches, corralling bus captains, and working with David on the tour schedules.
Rebecca Boylan, plant shopper extraordinaire and current DVHS president, is the vendor chair.
Warren Pollock, well-known to AHS members and international hosta growers, is co-chair of the speakers/education team.
Marilyn Romenesko is co-chair of the speakers/education team, handling logistics and assisting Warren in speaker selection.
Tammy Feuer, a floral designer, works on the decorations team.
Christel Badey, DVHS treasurer, is heading our fund-raising and ad sales efforts.
Charlie Seaver supplied the convention gift plant and worked with Jeff Miller (Land of the Giants) to produce it. The Big Five-Oh!
Other valuable team members (floating from job to job) include Ed McFarland, Irene Cassidy, Missy Kashey, Debbi Bryan, and the entire membership of the DVHS, which is contributing its own money toward making this convention worthy of the 50th Anniversary Celebration!